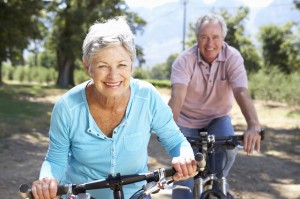 According to national research, about 120 people in America are missing at least one tooth and over 36 million people are completely edentulous (toothless). Tooth loss can lead to a number of health concerns including lack of confidence, bone loss, sinus collapse, and trouble eating and breathing. Edentulism only increases with age as do the problems associated with tooth loss. In fact, when it comes to the older population the ratio is closer to 2:1 with 23 million without any teeth and 12 million missing either their upper or lower teeth but not both. There are several options for tooth loss treatment, including various types of dentures, bridges, traditional dental implants, and more recently, Teeth Tomorrow. But what are some of the top reasons for choosing Teeth Tomorrow to replace missing teeth?
Fewer Dental Implants Are Needed for Brand New Smile
Dental implants are individual replacement teeth solutions, but each missing tooth requires a separate implant. The result can become extensive, expensive, and painful when several teeth or an entire mouthful need to be replaced. Teeth Tomorrow offers a solution combining the ease of implants with the perfect appearance of modern fixed dentures. It's still a permanent procedure as the entire bridge of prosthetic teeth fit into implants but only five or six implantations are required for an entire replacement arch (top or bottom row of teeth). That results in fewer headaches and a far more affordable solution to tooth loss.
Teeth Tomorrow Is an Efficient Solution
Dental implants can take a couple hours to complete the root surgery alone, and that's for each individual implant. If you need a full-mouth or row of teeth in need of replacing, that can become a long and tedious procedure. That can take weeks or even months to complete depending on a number of issues including age, health, and pain tolerance. Teeth Tomorrow, however, can be completed in as few as four appointments after the initial consultation with your Johns Creek Dentist. You'll still need to wait a few months for the permanent bridge to allow for proper osseointegration. But your permanent smile will be complete and ready for its close up much sooner. 
The Teeth Tomorrow Treatment Is Durable
Teeth Tomorrow prosthetic teeth are created from a material called Prettau Zirconia. This non-metal material is stronger and more resilient than common dental materials such as porcelain, resin, or acrylic. Once cured, the material is stain-resistant, impervious to cracks or other damage, looks completely natural, and can last for years to come. In fact, a recent study of over 2,000 implant patients found that zirconia prosthesis had a survival rate of 99.3% after five years. With the right maintenance and dental care, your new smile could last far longer without any concerns while adding so much more life to your years.
Teeth Tomorrow Is Far Less Invasive Than Traditional Implants
Traditional dental implants are highly invasive surgical procedures that require the jawbone to be strong and dense enough to accept the root implantation. Bone grafting is often required to achieve the proper thickness needed to withstand the treatment. This often results in extra surgeries, extra pain medication or sedation, and months of extra healing time. That's not the case with Teeth Tomorrow. Even if your jaw has suffered some atrophy, the roots can still usually be implanted in the strongest areas so there's usually no need for a bone graft. Give your Johns Creek Dentist a call when you're ready to discuss whether Teeth Tomorrow is the right solution for you.