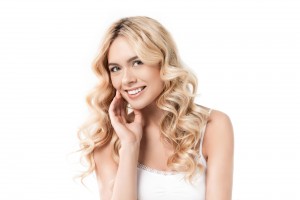 Almost one-third of Americans admit to being unhappy with their smiles and over 80% are unhappy enough with their appearance to unlink themselves from social media pictures. It may seem like the pressure's off to have a perfect smile since the holiday season is over, but spring's just around the corner. And with it comes a new bouquet of new personal or professional opportunities to tackle and conquer. Your New York City Cosmetic Dentist can help ensure your smile is ready for any challenge by providing the right smile makeover for your needs. But what are some major reasons you may need a smile makeover? 
There's More Than One Solution to Any Concern
A smile makeover is defined as usually two or more treatments used to correct or cover existing dental issues. In some cases, one treatment option is enough to provide impressive changes such as with professional teeth whitening. But compound issues may need a joint solution such as cosmetic bonding and Invisalign. Whether your teeth are badly stained, have chips or cracks, are gapped or misaligned, the right treatment solutions can give you the smile you've always wanted and deserve. 
Get Your Confidence Back
Beauty may be in the eye of the beholder, but when a few simple aesthetic flaws are all it takes to avoid social activities and enjoy life to the fullest something needs to be done. This is especially the case when lack of confidence turns to embarrassment. Fortunately, the right smile makeover can help ensure it's an easy fix. Even serious issues such as missing teeth, fractures, and gum recession due to periodontal disease or years of smoking can be corrected and reversed while focusing on the underlying issues to prevent them from ever returning.
Make the Right Impression the First Time
There are no second chances to make a great first impression. But while perfection isn't necessarily a requirement for social or romantic connections, not making the right impression can be an expensive professional mistake. In fact, almost three-quarters of American adults believe an unattractive smile can hinder or limit career success. Why blow your shot at advancement or getting your foot in the door at your dream employer when the right smile makeover can help your smile open the right doors to secure your future?
You Can't Hide in the Shadows Forever
Dental-related confidence issues can make you feel like hiding your smile forever. But studies have proven that smiling can improve your happiness, health, and chances of success. In fact, even faking a broad smile until it becomes genuine goes a lot further than most people think. And if you can trick your own brain into being happier, just imagine how easily you could trick others. Of course, the right smile makeover can make that smile a genuine fixture for years to come so you can leave the shadows and enter the spotlight.
It May Be More Affordable Than You Think
You should never have to postpone or avoid dental care due to finances, and the right smile makeover may be more affordable than you think. There's only one way to know for sure, however. Contact your New York City Cosmetic Dentist when you're ready to discuss the right smile makeover treatment and payment options for your specific needs and budget. Isn't it time you got the smile you deserve?