Health Coaching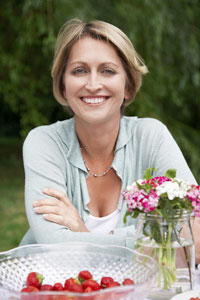 Are there lifestyle changes you've thought of making that would affect your health, but didn't know how to make changes that last?The perfect focus is any concern that gets in the way of taking care of your optimal health.  Our Integrative Health Coaches will focus primarily on clients with chronic conditions, such as cardiovascular disease, lung disease, diabetes, and overweight.  Clients from worksite wellness programs and others wanting to reduce their risk of developing chronic illnesses are also welcome to our program.  
How our coaches work with clients:
Listen to client's concerns, values, goals in creating their optimal vision of health
Empower client to identify strengths, obstacles and new perspectives and opportunities for change
Inspire client by finding ways to achieve health behavior change that is consistent with their personal mission
Enable sustained change by identifying realistic action steps to reach specific goals
Hold client accountable for their commitments and identify lessons learned
Refer client to additional support or resources to facilitate lasting changes
Our Integrative Health Coaches are positive partners in behavior change rather than mental health experts.  We focus on enhancing health; we do not diagnose, treat, prescribe medications or manage disorders and deep personal and/or interpersonal issues.  We are more focused on exploring the present and future — action and next steps— not investigating and healing the past.  Research on the effectiveness in health coaching is still accumulating, but results show such coaching strategies help clients significantly improve their physical health and overall sense of well-being.  Studies show positive behavior change and improved outcomes in people with cardiovascular disease, diabetes, stroke and weight loss maintenance.  Come join us and see the change you can make!
To learn more about why you should choose health coaching, please click here.
Client Downloads
Presentations