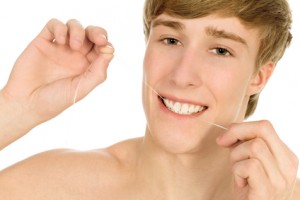 The 12 weeks of summer break offer freedom and fun to over 55 million school-age children nationwide. But those 84 days of adventure can lead to more than giggles, sunburn, and scraped knees. Ignoring, avoiding, or postponing dental needs during summer break can lead to disastrous consequences that can permanently damage your child's smile. While homework, schedules, and uniforms may be put on hold, proper dental care and attention must continue. Fortunately, protecting your kid's smile during summer vacation is easy if they follow a few simple but effective dental tips.
Continue Or Improve Oral Hygiene Habits
Brushing teeth in the morning before school starts is an easy habit to maintain. But once summer hits, schedules change quickly and throw everything off. It's easy for dental hygiene habits to be forgotten as sleep and play routines adjust. Your kids may still be asleep when you leave for work, but that doesn't mean you can't still monitor their dental behaviors. Leave reminders. Enact reward systems. Even load fun game-like dental apps on their phone. It will make summer brushing a blast.
Go Toothbrush Shopping
According to industry experts, you should be changing your toothbrush every 3-4 months. So chances are, everyone in the household is just about ready for a new toothbrush. Even if they're not, they're generally cheap enough that making summer toothbrush shopping an annual family event can keep your kids and their dentist smiling through the summer. Let the kids pick out their own to keep them motivated. And if the budget allows why not pick up some new floss and some fun rinse options? Make your kids feel like they have a say in every step of the process and oral hygiene won't feel like a chore. 
Watch the Sugar Intake
Summer is guaranteed to offer plenty of chances to rot your kids' teeth. From Popsicles and soda to festive deserts and even gum, sugar's bound to be easily obtained. Fortunately, you can offset those cravings by keeping the right food on hand. Instead of loading the freezer with confection, opt to freeze some cotton candy grapes. Keep plenty of fruit and veggies in the crisper. And make sure your kids primarily drink water and milk throughout the day. While cutting all sugar is practically impossible, a few simple tweaks can make a huge difference. 
Use Mouth Guards for Summer Sports
Over 5 million teeth are avulsed annually at a lifetime cost of anywhere between $5,000 and $20,000. Many of those teeth are injured or knocked out during summer sports. But using a simple device can help decrease the risks of dental injury so everyone can continue having fun. Risks of orofacial injury in sports are almost 200% more likely without the use of a mouth guard. Both the International Academy of Sports Dentistry and American Dental Association recommend mouth guards for almost 30 different activities. And since they can be easily and affordably obtained via your dentist or even at a box store, there's no reason not to stock up.
 Schedule Your Dental Visits Early
The ADA recommends bi-annual dental visits for each family member to keep everyone's teeth healthy and strong. Most parents opt to wait until the end of the summer to schedule their kids' appointments. But that can create quite a jam for a busy dental team and extra stress for families busy with back-to-school errands and obligations. Scheduling the appointments with your Johns Creek dentist in early to mid-summer can ensure your kids' teeth are fresh and ready for fall. And you can even pick up the mouth guards and summer health tips needed to keep everyone active and safe all summer long.