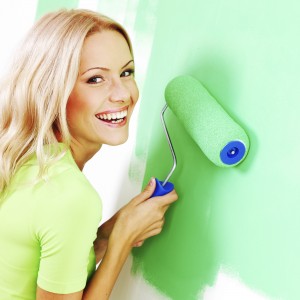 It's no secret Americans are known for their smiles. But it's also surprising just how many Americans hate smiling. According to a recent study, almost 30% of people refuse to smile in pictures due to their smile, and over 80% of people openly admit to not liking their smiles in photos. Cosmetic dentistry provides multiple options for obtaining the smile of your dreams, and porcelain veneers are among the most popular solutions. A simple call to your Moorestown dentist can get the ball rolling on having the smile of your dreams. But why should you consider porcelain veneers?
Porcelain Veneers Correct Multiple Issues at Once
Realizing you need serious dental work can be a nerve-wracking experience. The potential expense of correcting multiple issues is often enough of a reason to avoid the dentist altogether. But that's not necessary thanks to porcelain veneers. Whether you have annoying or unattractive gaps, chips or cracks, or even severely stained teeth from years of coffee, wine, and even smoking, porcelain veneers can close, cover and correct those concerns.
Porcelain Veneers Are a Quick and Minimally Invasive Solution
After deciding porcelain veneers are the right solution, your dentist can usually improve your smile in just two visits. The first appointment will involve running x-rays and taking various photographs and impressions of your teeth. Computer generations may be provided to show what you'll look like with your new smile. Another appointment will be arranged to fit in with your schedule. During the second appointment, numbing spray and local injections will be administered to numb each tooth receiving treatment. Your dentist will file minimal amounts of enamel from the front and bottom of the teeth to ensure proper and seamless of the new veneers. Then temporary veneers will be placed on the necessary teeth. Depending on the number of teeth needing veneers, this appointment may take one to three hours. You'll be expected to wear the temporaries for two weeks before returning for one more permanent fitting of your final porcelain veneers.  
Porcelain Veneers Are Easy to Maintain
Porcelain veneers aren't maintenance-free. But as long as you have good dental hygiene habits in place, taking care of your veneers should be a piece of cake. As always, brush your teeth twice a day and floss once to keep stains and decay at bay. Wear oral protection or a mouthguard when playing sports or in extreme activities. Avoid grinding your teeth or talk to your dentist about controlling the habit. And see your dentist regularly for cleanings and checkups.
Porcelain Veneers Are Stain Resistant and Durable
Porcelain veneers are created from a special material that resists decay and stains better than natural enamel. However, staining is still quite possible in extreme cases. According to the American Dental Association (ADA), specific tannins in foods and drinks such as tea, coffee, and red wine can still stain dental-grade porcelain. Chomping on ice or other hard items may also occasionally cause a porcelain veneer to chip. But when cared for correctly, veneers can withstand normal life strains and average a 15-year lifespan without many, if any, concerns. When you're ready to get the smile of your dreams, contact your Moorestown dentist to see if porcelain veneers are for you.