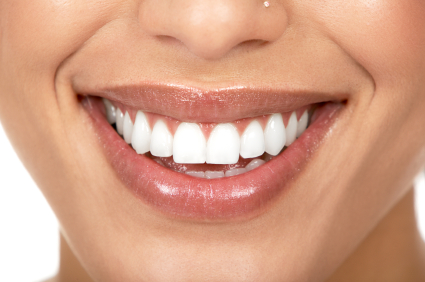 Over one-third of Americans are unhappy with their smile, and crooked teeth are a major reason for that. Nearly 80% of Americans also judge others with crooked teeth, assuming they're unsuccessful or unworthy of dating. That certainly doesn't help anyone's confidence levels. Fixing your crooked teeth is easy with cosmetic dentistry, but that decision should always be your own as opposed to being due to others' opinions. Fortunately, your Johns Creek cosmetic dentist can correct crooked teeth with porcelain veneers. But why should you opt for that solution? 
Porcelain Veneers Are Customizable
Porcelain veneers may be the celebrity secret to perfect teeth, but they're meant to fit each patient's individual needs. In other words, long gone are the old-fashioned "chiclet teeth". Modern veneers are customized to match the patient's existing teeth in shape, size, and shade. Since old stains can seep through the veneers and tint the porcelain, it's important to discuss the best options with your Johns Creek cosmetic dentist. But patient happiness is always a priority.
 Porcelain Veneers Create Instant Symmetry
The most attractive smiles tend to be rather symmetrical. But countless Americans hide their smile due to crooked or misaligned teeth. Unattractive teeth can do more than create a bad smile. They can actually age the entire face and cause an overall unsymmetrical appearance. Porcelain veneers are created to conceal and correct those issues. The shells affix right to the existing teeth and provide a wider, more uniform smile that can practically reverse the effects of time while returning years worth of lost confidence.
Porcelain Veneers Correct Multiple Issues
Crooked teeth can lead to and be associated with other dental issues. Extra space between the teeth allows more bacteria to hide and produce decay. Chips, cracks, and fractures are more likely when misalignment is present. Gaps are common with crooked teeth. And bite issues easily occur, causing the jaw to re-position. Porcelain veneers can conceal and correct all of those issues and even hide moderate stains or weakened enamel. And since the dental materials used are resistant to stains and decay, proper maintenance and dental visits can help ensure your new smile remains strong and beautiful.
Porcelain Veneers Are Quick and Durable
Traditional braces and Invisalign can do wonders for permanently correcting and restoring crooked teeth. However, the time element is often a factor with adults as are personal and professional limitations. Wearing orthodontic appliances for years simply may not fit many adults' career, social, and lifestyle needs. Porcelain veneers, on the other hand, are quick, easy cosmetic solutions that can easily last over 10 years with proper care and maintenance.
Porcelain veneers are a personal investment, but the entire treatment can be completed in a fraction of the time of other solutions. It takes just a few office visits to get the smile of your dreams. The first visit involves a consultation and molding. The second appointment is devoted to fitting temporary veneers and confirming the decisions for the final product. And the third visit involves placing and affixing the final shells. Some enamel usually needs to be filed for proper adherence, so porcelain veneers are not reversible. But if that's an issue, your Johns Creek cosmetic dentist may have a solution for that as well. Give us a call to discuss your options.