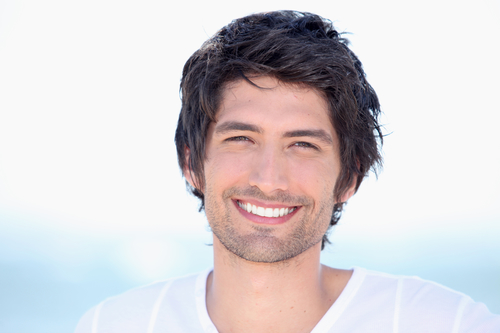 According to the American Academy of Cosmetic Dentistry, 99.7% of Americans credit the attractiveness of one's smile for social success in life. Since the U.S. holds the biggest share in the global teeth whitening market, it's no wonder the entire teeth whitening industry is expected to reach almost $7.5 billion annually in USD revenue by 2024. The tooth whitening market contains countless whitening treatment options, including pastes, rinses, flosses, strips, and professional teeth whitening options. What the products claim they'll do versus what they actually manage to do are often different stories altogether. Some stains and tooth dullness during life can't be avoided. However, your own personal habits and behaviors may be adding to the problem. Try to avoid or adjust these common behaviors to avoid unexpected tooth discoloration and stains.
Your Eating and Drinking Habits
What you put into your mouth can do far more damage than lead to weight issues or potential bodily diseases. The wrong food and drinks can also damage and stain your teeth. But even some relatively "harmless" or healthy options can do the same. Beets, berries, soy sauce, and tomato sauce can take a real toll on the vibrancy of your teeth. Soda, energy drinks, citrus juice, wine, coffee, and tea can also dull your smile. Tannins and acids, often from sugar, are the culprits. The right whitening treatment options can go a long way to reversing and putting an end to the trouble once and for all as long as you don't wait too long.
Smoking, Chewing, or Vaping Tobacco Products
Smoking habits are responsible for approximately 6 million deaths annually and almost 900,000 smoking-related fatalities are due to secondhand exposure. Nicotine is the primary cause of addiction and the use of vaping products has given the habit a resurgence as almost 3 million American high school students and nearly 700,000 middle school-aged kids admit to using tobacco products. Approximately 40% of those younger users admit the "fun flavors" hooked them. Beyond all the other health issues surrounding the disgusting habit, smoking stains teeth. The nicotine and dozens of other harmful chemicals can leave behind yellow, gray, or brown stains, often resulting in permanent dots. Moreover, the acids and ash can weaken enamel, lead to tooth loss, and damage your gums. 
Used and Relied Upon Medications
You can't always avoid medication, but certain medications can stain your teeth. Antipsychotics and medications for hypertension can discolor teeth from the inside. Well-known antibiotics like doxycycline and tetracycline do wonders with treating acne and other skin infections. But when those two antibiotics are given orally to kids under the age of 8, tooth discoloration and stains often occur. Over-the-counter antihistamines can also discolor teeth in kids and adults. 
Being a Competitive or Habitual Swimmer
Swimming is a great fitness option and a favorite one at that for millions of Americans. But if your teeth hurt or become sensitive after pool time, you're not alone. Pool water is chemically treated and has a high pH level that keeps saliva and enzymes from doing their job in your mouth. The more exposed you are to those chemicals in pool water, the more likely they are to wear down the enamel and stain your teeth. Fortunately, the damage usually first appears on the front teeth and can be easily treated by your Midtown Manhattan Dentist.
Poor Or Inconsistent Oral Health Habits
Inconsistent oral health habits can lead to all sorts of dental problems, including stains and permanent discoloration. When acids sit on your teeth too long, they weaken the enamel and allow bacteria and decay to destroy the dentin. Brushing your teeth twice a day and flossing once can remove surface stains while removing hidden food that bacteria rely upon in your mouth. Scheduling and keeping appointments with your Midtown Manhattan Dentist can also help ensure any future issues are caught quickly to keep your smile bright and beautiful for years to come.