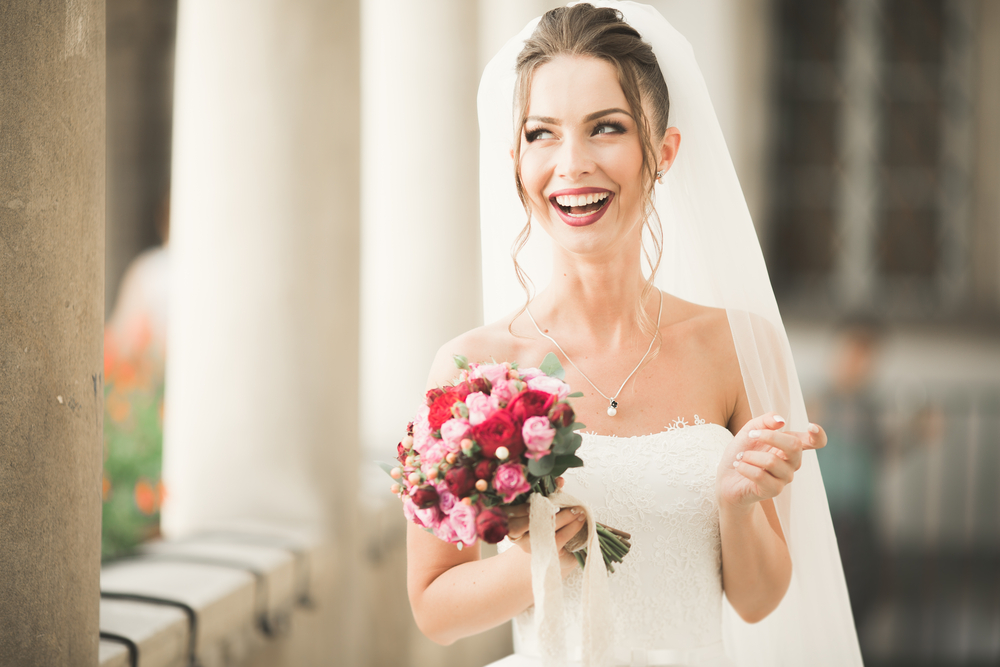 Your wedding day is undoubtedly one of the most memorable and cherished moments of your life. As you gear up for this special occasion, don't overlook the importance of your smile. A radiant smile can light up the room, enhance your confidence, and leave a lasting impression on your guests and, most importantly, your partner. If you're considering a smile makeover before tying the knot, here are three top-notch cosmetic dental options that can help you achieve that picture-perfect smile you've always dreamed of.
Teeth Whitening for a Dazzling Smile: Brightening your smile can make a world of difference in your overall appearance. Professional teeth whitening treatments can effectively eliminate stubborn stains and discoloration caused by years of coffee, tea, or wine consumption, as well as other lifestyle factors. By opting for in-office or at-home whitening procedures, you can achieve a noticeably whiter smile in a short amount of time, leaving you ready to dazzle in every photograph and capture every joyful moment with confidence.

Porcelain Veneers for Flawless Aesthetics: For those looking to address multiple cosmetic dental concerns simultaneously, porcelain veneers offer a comprehensive solution. These custom-made, wafer-thin shells are bonded to the front surface of your teeth, effectively concealing imperfections such as chips, cracks, gaps, and uneven sizes. Not only do veneers provide an instant transformation, but they also offer long-lasting results, ensuring your smile remains flawless throughout your wedding festivities and beyond.

Invisalign for a Perfectly Aligned Smile: Achieving a straight, well-aligned smile is easier than ever with Invisalign. This innovative orthodontic treatment uses a series of clear, removable aligners to gradually shift your teeth into their desired positions. Unlike traditional braces, Invisalign aligners are virtually invisible and can be easily removed for eating, brushing, and flossing, allowing you to maintain optimal oral hygiene during your wedding preparations. With a more discreet and comfortable option like Invisalign, you can confidently walk down the aisle knowing that your smile is on its way to perfection.
As you embark on this beautiful journey of love and togetherness, investing in these cosmetic dental options can not only enhance your appearance but also boost your self-esteem and leave you with a radiant, confident smile to cherish in your wedding memories for years to come. Don't hesitate to consult your trusted dentist to discuss which option best suits your needs and timeline, ensuring that you have the most captivating smile when you say, "I do." Begin your married life with a beaming smile that reflects the joy and happiness of this momentous occasion.
Schedule a consultation with Dr. Brigham Baker and his team at Impressions Dental in Chandler, AZ, to discuss your smile makeover goals. Find out what's right for you.