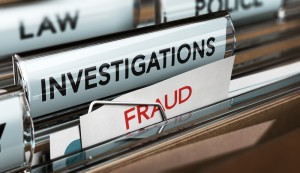 Insurance fraud is a serious crime that costs insurance companies and policyholders billions of dollars each year. Private investigators ( or PIs) can play a critical role in uncovering insurance fraud. But how do they go about doing that? Here are five major things PIs look for when investigating insurance fraud. 
Suspicious Claims
Experienced private investigators are well-versed regarding a variety of claims. Therefore, not all PIs are equal and there is some truth to the saying 'you get what you pay for'. A budget PI may sound like a great deal, but consider their qualifications when it counts. Qualified PIs look for claims that are suspicious or appear to be fraudulent. This includes claims for injuries or damages that seem exaggerated, claims that are filed very soon after a policy is purchased, or claims that are filed immediately before a policy is set to expire.
Inconsistencies in Claimants' Statements 
Highly trained and experienced private investigators know how to scrutinize statements made by claimants to identify inconsistencies or discrepancies. They will look for changes in the claimant's story or for discrepancies between the claimant's statement and the evidence. Once discovered, they can compile their own case of insurance fraud or at least add competent claims and factual statements to an existing one. 
Surveillance Evidence
Private investigators will conduct surveillance on claimants to gather evidence that may support or refute the claim. They may use audio, video, or photographic evidence to document the claimant's activities and to determine whether they are engaging in activities that are inconsistent with their injury or disability claim. A good PI has access to high-tech devices and surveillance equipment to which even the newest mass-produced Apple products can't compare. And they know exactly what's admissible and accepted by the local courts. 
Medical Records Reviews
Approximately 30% of medical claims are denied. But up to 60% of appealed medical claims are won. Courts are stringent when it comes to medical evidence, and medical practitioners have no problem hiring high-powered legal teams to keep their names and reputations out of the mud. A competent PI will review medical records to look for evidence that the claimant may be exaggerating or fabricating injuries. They may also look for evidence of pre-existing conditions that could be contributing to the claimant's injuries.
Background Investigations
Anyone with access to the internet can access online background sites that offer basic information beyond a paywall. Most of that provided information is identical regardless of the site used, and the majority of information is public domain. Private investigators have access to private databases not open or available to those who don't work in the legal industry. A PI will conduct a background investigation on the claimant to look for any past criminal activity or history of fraudulent insurance claims. They may also investigate the claimant's financial history to see if there are any indications of financial difficulties that could motivate them to commit insurance fraud. Be sure to contact us when you're ready to talk to an experienced private investigator who is thorough, detail-oriented, and diligent in their efforts to uncover fraudulent activity.